There are some bonds which get formed in the most simplistic of manners, but they can leave an impact in the hearts of the people involved. One such bond has been created between a 23-month-old boy and a bus driver. No, the baby doesn't ride in that bus, but he has still won the bus driver's heart. You may ask how? Well, the cute little toddler waves to the bus driver every morning.
The cute toddler and his love for buses…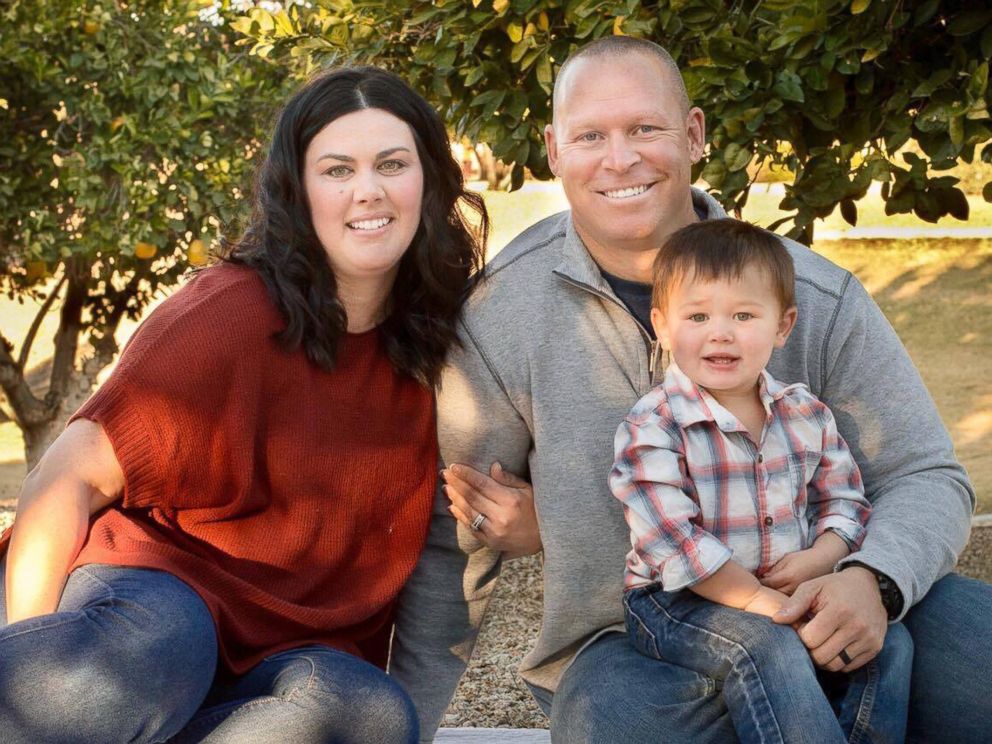 Jaclyn McFarland, the mother of the boy says that, her son, Ryker loves buses and fire engines a lot. The mother from Gilbert, Arizona, added that her son takes her out to their front porch at 7:02 a.m, the time when the bus passes by their home. The mother and the son stand there and wave to the bus driver, and the driver too waves back and always honk. In fact, just recently, even the kids of the bus started to wave at them. The mother says that they try to go out every morning, except if Ryker is sleeping. But the bus driver honks even when they are not there.
The bus driver gets reminded of some special days…
Scott Garner, 56 started operating the bus for Chandler School District in May, and has been transporting the high school kids to the school during the mornings and elementary school kids during the afternoon hours. Garner told ABC News that Ryker's morning routine had made his route all the more enjoyable, so he decided that he would give him a Christmas gift. One day, he woke up early, at around 3:30-4 in the morning and went to a 24-hour Walmart to buy a bus for the baby. But, they didn't have it, so he went to Target, and luckily he found the perfect gift for the little boy. He said, "Finally, I found a little Tonka bus."
The reason why Garner felt connected to the boy was that the baby reminded him of his son. His son, Grant, now 17, also loved buses when he was a child.
That Morning…
Jaclyn McFarland and her son were out there as usual on 12th December, but Jaclyn noticed that the bus didn't pass by; in fact, it just stopped. Initially, Jaclyn got confused and thought that maybe it was a new driver and he didn't know that they waved at the bus every morning. Garner came to them and said, "Well, I noticed you guys are always out here in the morning and I wanted to give him a little Christmas gift if that's OK."
The gift had a note also, which said,
To: A future bus rider Merry Christmas
From: Mr. Scott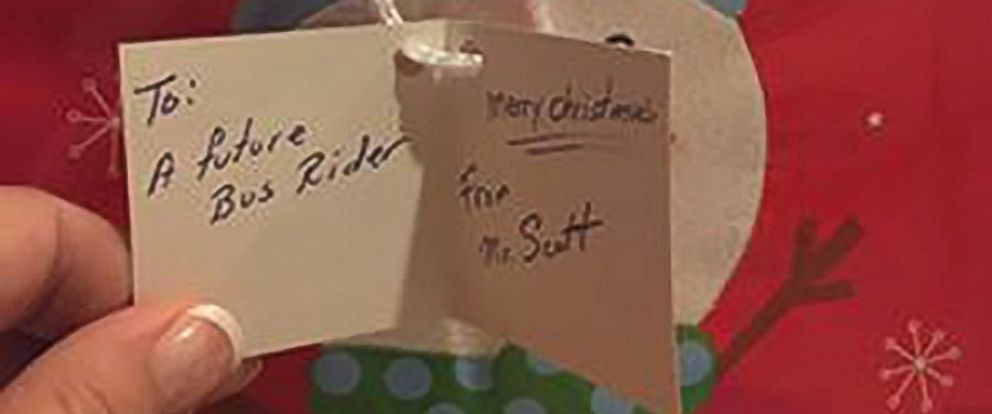 Jaclyn got a really special surprise that morning and says that as a parent, such a thing makes an impression on you. The mother felt grateful that she met a man like him, who kind of restored her faith regarding how humans could be nice to each other. She realizes that these days people get all selfish and do weird things, but here was this man, who had gone out of his way, and this was really more than she could have ever expected.
Ryker really enjoys playing with his new toy bus now. And Garner has told the McFarlands that he would be happy to stop the bus anytime Ryker wants to see it.
A special bond created out of simply waving at each other got even more special this Christmas. See, that's the magic in the spirit of this festival; it just makes you want to feel happy and more than that, it makes us go all out to make someone happy.
Merry Christmas friends. 🙂
Share Your Thoughts
comments