Some 13 years back, me and my family were going on a vacation, and that overnight journey to Nainital from Delhi via road has been the most memorable night of my life till now in terms of how beautiful music made it for me. The whole night I kept listening to my favorite tracks looking outside at the road and the vast sky, while the moving bus made my body move in a rhythmic movement.
I had not known till now that how calming a night can be if we just keep staring away at the sky and stars that adorn the darkness, I had not felt the magic of music stir my soul with thoughts about life and the journey that was happening at that time, both going hand-in-hand. The night was passing by and memories were building up, and even though I was calmly enjoying my moments to the fullest, I was not aware of the wonderment that was awaiting me.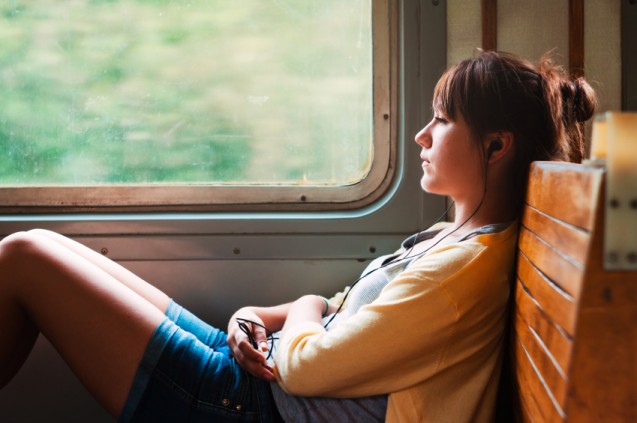 As a 15-year-old at that time, I was also unaware that the breaking of dawn presents to us one of the most amazing moments of nature, and when that happened, my joy knew no bounds. It was not the kind of joy that a teenager would have enjoyed jumping and shouting about, it was something a person who was to fall in love with nature would feel just by smiling to herself and thanking the Lord for giving her this precious time. And all this while, my headphones were my companion, and that was my first journey which made me realize how music would always be with me when I was to witness anything life-changing.
It was that night, and cut to today, every journey thereafter has been an amalgamation of memories with my favorite people in them and the moments I take away for myself to just get lost in my musical space. I am sure most of you also love to do that, especially if it a road-trip that you are taking to reach to any of your destinations. There really is something about music which makes all journeys worthwhile, whether you listen to it from the car stereo, or through the earphones or even if you get into a mid-road karaoke.
That was all about how a journey is made memorable by music, and the magic doesn't stop here. In fact, every life event has some song attached to it which makes that event all the more special, and when later in life we hear that song at any occasion, we are instantly reminded of that day and event in particular.
So many of us have our favorite numbers, which remind us of our parents, friends, holidays, farewells, parties, festivals and what not. The power of music to make any moment memorable indeed is incredibly mind-blowing to say the least. And this aspect is something that makes me want to cherish this love for music for a lifetime because it has given me a bundle of emotional gems that will remain in my heart for a lifetime.
Do you also have some such memories and happy moments that you would like to share with us? If so, please tell us in the comments section below. We all can really do a lot better by sharing our experiences with the world…
Share Your Thoughts
comments